You are here:
Home
>
ABOUT GRES
●Competitive Power
Cooperation & Future
With 20 years of in-depth research on shower enclosures industry
With 12 years of successful experience on cooperating with European and American top shower enclosure brands
With an excellent professional team of 500 people
With 100,000 square meters of company own production plant
With locating at the most competitive purchasing resources area of the Pearl River Delta
With the industry reputation of good design and good product quality
With all these advantages, we look forward to working with you and making the best shower enclosures in China and in the world!
Certification & System
We have been awarded 3 Certifications.
Yr2010 - ISO9001:2008 Quality management system certification
Yr2013 - European CE certification
Yr2018 - ISO14001:2015 Environmental management system certification
These certifications and ERP system which has been used for many years are proof of our credibility and good management skill.


New High-tech Enterprise
Gres has been awarded New High-tech Enterprise in 2018.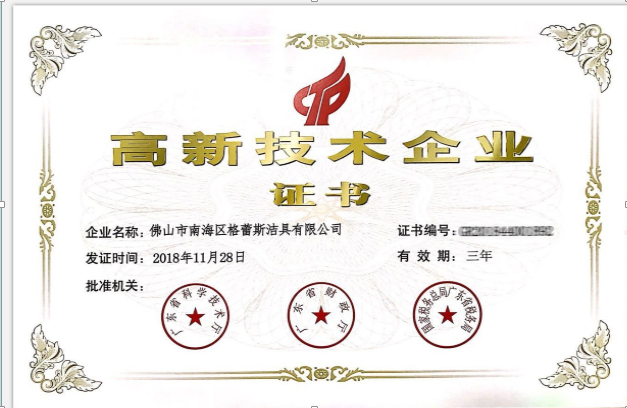 Gazelle Company
Gres has been awarded the Gazelle Company in 2019 which is only 0.05%.